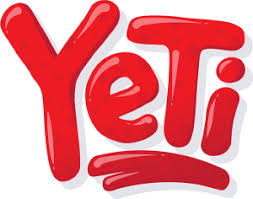 Nicotine Salt E-liquid Yeti Watermelon
Yeti Watermelon Ice is a stunning mix of fresh, mouth-watering and bright red slices of watermelon complemented well by cooling effect of menthol.
YETI Nicotine Salt e-liquids
Dr.Frost has been hailed as one of the most popular vape brands on the market worldwide and in Ireland. Produced and manufactured in the UK, Dr. Frost has recently changed their name to YETI. Apart from a different name, the quality and excitement of the e-liquid lines have remained the same. Bold, fresh and exciting authentic flavours you will love as much as we do! Yeti Watermelon Salt Nicotine E-liquid is part of the Yeti family and offers sweet and fruity flavours on inhale with subzero menthol on the exhale.
What is Yeti Nicotine Salt E-liquid?
Nicotine salt e-liquid, such as Yeti Watermelon Ice, is absorbed into body a lot faster than standard freebase nicotine vape juice. Also, they are less harsh to vape. That means it satisfies nicotine craving quicker and keeps it at bay. Therefore nic salts are becoming the popular choice for those quitting cigarettes and those who struggle to adapt to vaping. Yeti Watermelon Ice nicotine salts e-liquids come in 60%VG and 40%PG ratio with 10mg or 20mg nicotine strength, making them best suited for starter kits, pod systems and mouth to lung style of vaping.
Specification
| | |
| --- | --- |
| Brand | Yeti |
| Nicotine level | 10mg, 20mg, 5mg |
| Flavours | Mint/Menthol/Ice, Watermelon |
| Bottle size | 10ml |
| VG/PG Ratio | 60/40 |